Big Backstage Altercation Between Chris Jericho And Brock Lesnar At WWE SummerSlam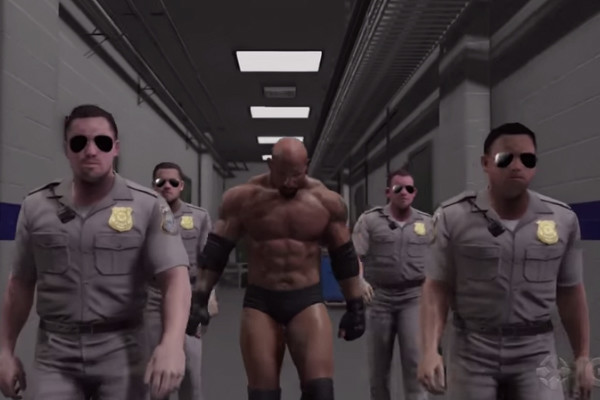 Meltzer noted that Jericho was asking Michael Hayes if that finish was planned but he did not respond, prompting Y2J to say "That's bullshit".
One of the strangest stories took place outside of the ring at WWE SummerSlam 2016. Jericho shouted about Lesnar, and Vince assured him that the finish was all according to plan.
Randy Orton at SummerSlam was violent and controversial, and it almost caused a backstage fight between Lesnar and Chris Jericho.
The occurrence has left people wondering whether Lesnar intentionally injured Orton. This is rare and the last time it happened was in NXT when Kevin Owens beat Sami Zayn with continuous head strikes. He actually stepped up and got in Lesnar's face, ready to fight. "The Beast" was asked by SiriusXM about fighting McGregor in the WWE and sent a message to the UFC star. The two closed out the show with a match that ended by TKO due to doctor stoppage when Lesnar blasted Orton with a vicious elbow from inside Orton's guard. A new report from the Wrestling Observer, a respected wrestling publication, claims that WWE Superstar Chris Jericho confronted Lesnar backstage immediately following the attack. No one answered his questions because they were working on the product.
Lesnar then returned to the back and, likely not realizing that Jericho was upset, made a comment that apparently "exacerbated" the situation. Everyone knows that Lesnar's not around a lot and I don't think that's fair to the WWE universe. Pro Wrestling Insider's Mike Johnson reported that Lesnar told Jericho to either "punch me or kiss me". The report also goes on to say that Orton told Jericho it was planned ahead of time and Jericho quickly burst into tears and screamed, "It's still real to me!" Those looking for a few good tag team matchups can enjoy Enzo Amore and Big Cass vs. Chris Jericho and Kevin Owens as well as a six-woman tag team match between Carmell, Becky Lynch, Naomi, Natalya, and Alexa Bliss.
"[Goldberg] basically put his hand on my throat and screamed in my face".
Related news: